Embracing your life and transforming into your best ever self
I'm a world traveler, digital nomad, nurse practitioner, online teacher, university faculty, polyglot, musician and mindful human being who wants to help you become your best ever self.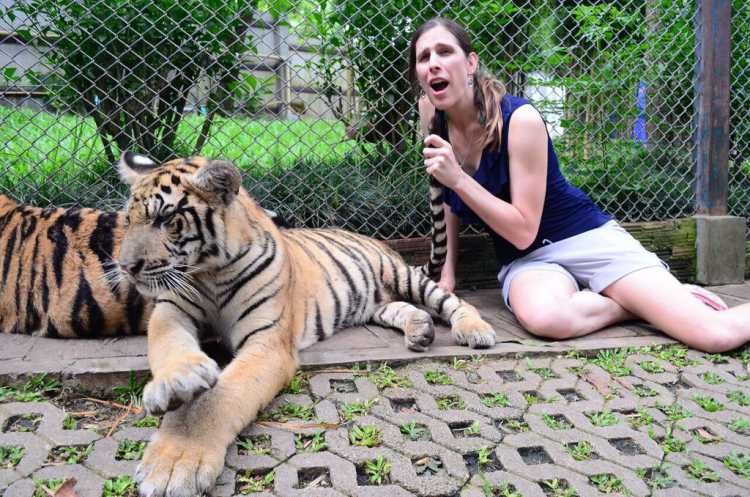 In 2013 I burned out spectacularly from my day job as a Family Nurse Practitioner. After 11 years in healthcare I was miserable, with a zillion things on my to-do list, but never seemed to find the time to actually improve myself or spend time with me. I couldn't even figure out what was wrong, as it seemed I was doing all the "right" things to "win" the game.
It was time to embrace my own life.
So in 2014 I tossed the rulebook out the window, walked away from my six-figure job and the cushy status of being a "doctor," and have been traveling the world, taking on the projects I care about, making a difference my way, and learning to be a better version of myself ever since.
Reclaim Your Life by Setting and Achieving Meaningful Goals
I document the first and most important step in my life redesign in my e-course "Reclaim Your Life…" To begin your transformational journey and get access to the course, sign up for my free subscription list.
I hate spam as much as you do, and promise never to sell your address to third parties, and you can easily unsubscribe any time you want.
The free course, and my online presence, are my way of giving back to the community that helped me get to where I am today. I am here to help as many of you as possible actualize your self and blast off vivaciously into the next phase of your life.
Mission Statement
I want to help and inspire people to awaken to who they are, what they are capable of, and to realize their true potential in the world.
So who is Sam Alvarez, Anyway? – A Biographical Sketch
I grew up in the upper Midwestern state of Wisconsin, USA. I held 44 jobs by the time I was 23 years old, running the gamut from newspaper delivery to translation to insurance to IT professional. I managed to work as a Registered nurse for six years in a row at a dozen or so different positions, but I still don't know what I want to be when I grew up.
After dropping out of school several times, including once to attend medical school, I went on to become a Family Nurse Practitioner and practiced for 5 years in Tucson, Arizona.
After burning out on healthcare, I took some time off to travel and learn languages, sating two of my greatest desires on this earth at the same time. I have since visited 26 countries, and lived in 9 of them on 3 continents. I have learned several new languages to conversational fluency, and how to say "hello" and "thank you" in a dozen or so more. I have experienced a tremendous amount of both fun and challenge.
I have supported myself through several dozen wildly different online jobs these past few years, from teaching online to clinic stints to writing to bookkeeping to coaching to sales to a university faculty appointment.
Finally, I am an avid singer, and will take even the smallest provocation to break out into song, much to the annoyance and/or delight of those around me.
Actually, I misspoke… I do know what I want to be when I grow up: I want to be whoever I am when I arrive there, and enjoy the journey.
Will you join me on the exploration?
Have a question? Contact me.