Confident in your product or service, but still dreading your sales calls?
You have soulmate clients, a product/service to be proud of, but you are still caught in the bust and boom revenue cycle.
Your client work usually keeps you so busy that you have no time to find new clients until your booking calendar is empty. Ouch. No new clients means no money. Then you have to scramble to find new clients. Suffering through the 70% of discovery calls that are mismatched then sweating through the calls with the ideal clients that you *fingers crossed* close. And now you are busy again! Then the pattern repeats itself!
Aren't you sick of the revenue roller coaster yet?
Let work together on selling more and living better!
I am all about embracing your life, business, and transforming into your best ever self
I'm a sales coach, entrepreneur, digital nomad, sales systems strategist, polygot, nurse practitioner, and mindful human being who helps you achieve stable revenue while living your best ever life.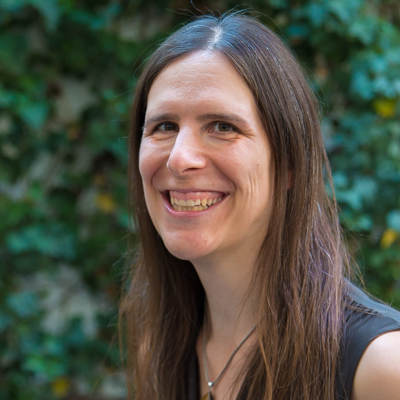 In 2013 I burned out spectacularly from my day job as a Family Nurse Practitioner. After 11 years in healthcare I was miserable, with a zillion things on my to-do list, but never seemed to find the time to actually improve myself or spend time with me. So in 2014, I tossed the rulebook out the window, walked away from my six-figure job and the cushy status of being a "doctor," and have been traveling the world and learning to be a better version of myself ever since.
Along the way, I discovered that my natural gift for relationships and conversation made me a natural at sales then I worked my butt off to train that natural talent.
In 2016, I designed and executed a sales system that sold over $1.4 million and is on track to double that in 2017. I have worked for international startups and online entrepreneurs that are making a difference to help them sell more, grow stronger, and make a larger positive impact.
What is my career "why?" I want to help and inspire people to awaken to who they are, what they are capable of, and to realize their true potential in the world.
Together we can work to…
optimize your best sales tool (YOURSELF!)
design and execute a sales system
overcome the biggest roadblock in soul-centered sales
reclaim your business life from overwhelm
hack your life in productivity, social skills, business, and more to harness chaos
rescue you from the revenue roller coaster!
So who is Sam Alvarez, Anyway? – A Biographical Sketch
I grew up in the upper Midwestern state of Wisconsin, USA. I have worked 64 jobs in my adult life, running the gamut from newspaper delivery to translation to insurance to IT professional to now sales coach. I managed to work as a Registered nurse for six years in a row at a dozen or so different positions, but I still don't know what I want to be when I grow up.
After dropping out of school several times, including once to attend medical school, I went on to become a Family Nurse Practitioner. I practiced for 5 years in Tucson, Arizona, and managed my own solo clinic for the final 2 years.
After burning out on healthcare, I took some time off to travel and learn languages, sating two of my greatest desires on this earth at the same time. I have since visited over 30 countries, and lived in 12 of them on 4 continents.
I am a polyglot, and speak fluent English, Spanish and Portuguese. I have learned half a dozen languages to conversational fluency, and how to say "hello" and "thank you" in several dozen more. I have experienced a tremendous amount of both fun and challenge in my language journey. You can read about my language adventures on my blog.
I have supported myself through over a dozen wildly different online jobs these past few years, from teaching online to clinic stints to writing to bookkeeping to coaching to sales to a university faculty appointment. I have also created online courses designed to help you become your best ever self!
Finally, I am an avid singer, and will take even the smallest provocation to break out into song, much to the annoyance and/or delight of those around me.
Actually, I misspoke… I do know what I want to be when I grow up: I want to be whoever I am when I arrive there and enjoy the journey.
Will you join me on the exploration?