Are you ready for a powerful conversation?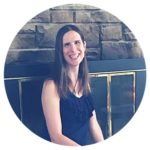 I am not your average sales coach.
Our conversation will be holistic and will delve into mindset, goals and motivation, in addition to funnels, call reviews and strategic planning.
Why?
Because creating a high-ticket sale is about more than closing techniques, follow-up timing and how many prospecting calls you made.
It's about you.
I will ask tough questions, bring 100% of myself, and provide you a safe space to grow in our sessions.
Do any of these sound like you?
You have a small team in place, a validated product or service, and are ready to create a sales system or up-level your current system.
You are a coach, consultant or other service professional who is sick of the monthly swings in income and wants stability.
You have a small sales team, and they need training and guidance that you aren't able to provide.
How will you know you are ready for my sales coaching?
You are ready to listen and be listened to.
You welcome change and growth.
You like to have fun while you work together.
You are ready to take action.
You want to up-level your sales, business, and money mindset.
How do you know that I am ready for you?
I strive for mastery. I have and continue to engage in countless hours of sales, business, and personal development training. I have received over $150,000 worth of sales coaching myself.
I have conducted business in 9 languages, on 4 continents, and started 3 businesses of my own.
I qualify my clients judiciously to ensure that the vibe and connection are right. If you need something that I can't provide, I am happy to refer you to the right professional.